Wet and slick back isn't just for the beach! Our style director Haley shows us how to re-create this look at home.
Step-by-Step
Brush hair all the way back and off the face towards the crown
Use a wide tooth comb and apply gel to the hair
Keep combing back and then secure with dinky clips behind the ear
Use a dryer to set the gel on a low heat
Remove clips and finish with a wet look spray and hair spray.

The Products
L'Oreal's Shower Shine Spray       L'Oreal Infinium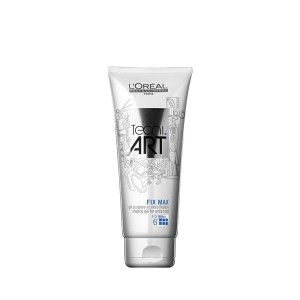 L'Oreal Fix Max Gel