Two must-have Kerastase hair care products have hit the shelves at True Grit and we are more than excited about it!
KERASTASE L'INCROYABLE
L'Incroyable is set to revolutionise the blow wave. This amazing product offers 230 degree thermo-protection, is designed for all hair types, has four day humidity protection and best of all is completely re-shapeable, which means you can style and re-style your hair in minutes. Now you can go curly, straight and curly again without reapplying products. We are blown away (no pun intended!) by the results.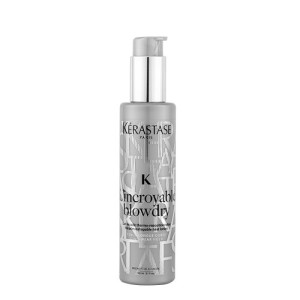 Here's what our Kerastase ambassadors, Sarah and Libby, have to say about L'Incroyable …
"Hello beautiful people. With Jack Frost setting in and the winter snow flakes starting to fall, our hair needs to sparkle too. So we have are very excited to share with you the incredible new product from Kerastase called.. 'L'Incroyable!! This amazing blowaving lotion is 230degree Thermo-protection, with zero damage on sensitised hair, and slows greasing up to four days. Expect 96 hours of Anti-frizz control and the most exciting feature is its extremely re-positional ends, allowing you to curl your locks one day, straighten the next and then back to diva curls for the night out with the girls, without having to wash it in between!
L'Incroyable has shape memory that is weather and dance proof! What girl doesn't need this in her life? Two pumps applied to towel dried hair and that is all you need for winter goddess hair everyday. We absolutely love this product and know you will too, so come on in from the cold to see your stylist today to get a beautiful blowave with L'incroyable lotion. Happy hair day to you. Love Sarah and Libby."
See Kerastase L'Incroyable in action:
KERASTASE DENSIFIQUE HOMME
Gentlemen, listen up! Kerastase has a one-a-day treatment for denser looking hair. Densifique adds more texture, body and mass to your hair – it's a new dimension of follicle biology.You'll achieve continuous thicker, denser, richer hair in three months!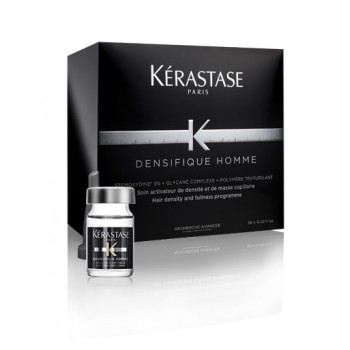 Here's what our Kerastase ambassadors, Sarah and Libby, have to say about L'Incroyable …
"This breakthrough new product is for all those guys out there with hair visibly lacking density. The one a day treatment applied to the scalp contains steamoxydine that mimics stem cells. This product allows interaction and awakens dormant hair follicles. It restores thicker looking hair and with texturing polymers that have an instant densifying action on the existing hair which leaves you with a thick mane of hair every day, to impress those special ladies in your life. This product has a masculine fragrance.  If this sounds like you come in and see us for a consultation. Love Sarah and Libby."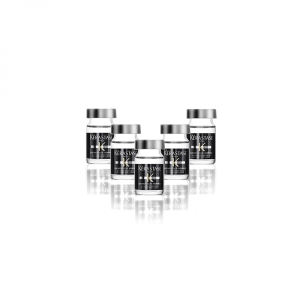 Save
Save
Save
Save
Save
Save
Save
Save
Save
Save