With the colder months finally on their way out, it's time to start thinking about longer days, warmer nights and the long awaited summer holidays. We've got 5 simple hairstyles that will work in warmer temperatures (high-humidity weather guaranteed!)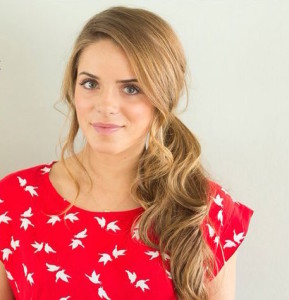 Side Ponytail; this is a super easy hairstyle that can take you from day to night. We like it because: it can be as sleek or as messy as you like (depending on what sort of hair day you're having) and it suits both day and night, so perfect for days when you don't want to redo your hair for an evening out.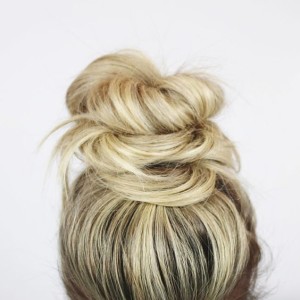 Topknot; in humid conditions, hair can be your worst enemy. But this hairstyle ensure hair stays in one place all day long. We liked it because: no more hair sticking to your neck! Hair is kept off your face, and you won't have to deal with tangled hair.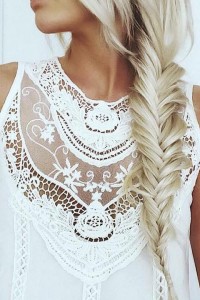 Fishtail Braid; for a different take on an  ordinary braid, try a fishtail braid. We like it because: it adds a little more excitement to your casual braid without too much extra time.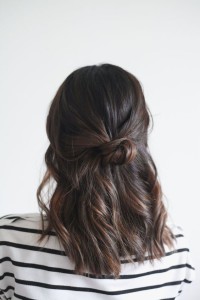 Half and Half; when time is not on your side, try the half and half; half up and half down. We like it because: it suits all hairstyles, long or short and it perfect for days when you're not sure if you want your hair up or down.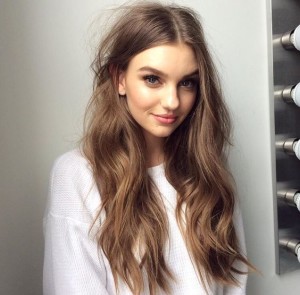 Tousled Waves; the ultimate holiday hairstyle. Nothing says 'I'm on holiday' more than tousled waves that look like the result of a day spent at the beach (but without the salt in your hair). We like it because: it's casual, fun, and relaxed just like you on your holiday!