It's easy to feel overwhelmed when it comes to choosing the products for damaged hair, with many over-promising and under-delivering. As hair experts, we know a thing or two about top quality products so to take the hassle out of choosing, we've listed our top two best products for damaged hair.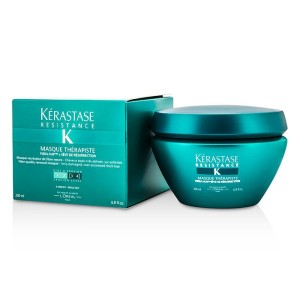 Initialiste Range – If achieving long, shiny hair is what you're after, look no further than the Initialiste range. The products stop 94% of breakage at roots, and will take your hair from weak to strong in only 7 days. Long hair is easily achieved when your hair is in tip top condition, and the Initialiste range does just that!
Therapiste Range – if your hair is overprocessed, give it a break with the Therapiste range – the products will give your hair a second chance using resurrection technology to strengthen, repair and revitalise. The range helps to renew your hair fibers, which will keep your hair feeling soft and smooth.
Come and visit our specialist Kerastase ambassadors, Libby and Sarah, for a personalised prescription for damaged hair.