There's nothing worse than seeing the first signs of split ends appearing in your hair. Split ends can make our hair look dull and damaged, and halt any hope of growing hair longer. Luckily there are a few ways to combat and prevent split ends from occurring, which will keep your hair feeling healthy and looking shiny!
Get regular haircuts (the most important step)
There's no better way to treat split ends than by getting regular trims, and getting the split ends cut off. We recommend regular haircuts every 5-6 weeks for hair that is easily damaged, or 6-8 weeks for healthier hair.
Always use heat protector
If you blow dry or straighten your hair daily, chances are it's doing your hair no favours. Intense heat can damage the hair which in turn causes the ends to become brittle and split. Using a heat protector helps to protect the hairs before they're heated, which will stop ends from splitting. Also make sure you're using professional straighteners by GHD or Cloud 9 to ensure you're not causing further damage!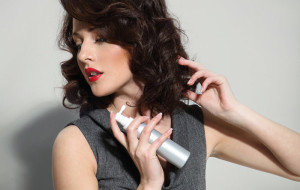 Treat hair with a leave-in conditioner
Leave-in conditioners bring moisture back to the hair, and will leave you with soft and shiny tresses. Dry hair is more prone to breakages, so ensure your hair is well moisturised and nourished to avoid any split ends!
Don't play with your hair
Constantly twirling your hair around? Don't! Touching your hair constantly draws the moisture out of the strands, meaning they'll be far more likely to dry out and split. Once your hair has been styled for the day, you shouldn't be touching it excessively.
Cover up hair in hot weather
Leaving your hair out in hot weather can be really damaging. The sun's UV rays weaken the protein bonds on the hair shaft, causing hair to become brittle and more susceptible to breakages. Tie your hair up in hot weather, or better yet, cover it up entirely, and your hair will thank you for it!