Suffering from scalp issues like scalp sensitivity, itchiness, dandruff, hair loss or oily roots? Kérastase Spécifique collection was created to treat these concerns and reveal a well-balanced scalp. And a healthy scalp means you're in the best position to achieve healthy hair! Ask any of our haircare experts at True Grit for recommendations and more info on the following Kérastase Spécifique products.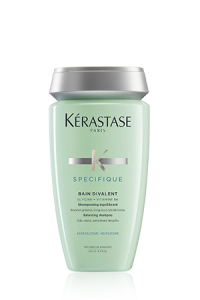 For oily hair: BAIN DIVALENT
Kérastase Spécifique Bain Divalent combines the best of purifying active ingredients to deeply cleanse the hair at the root. This formula regulates sebum overproduction, helping the scalp to regain its natural balance.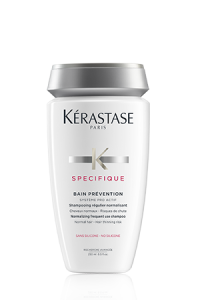 For hair loss: BAIN PRÉVENTION
Kérastase Spécifique range for hair loss prevention contains stimulating properties to boost hair fibre production and strengthen the hair fibre. The hair is left thicker and more resilient, while easier to style. It regains volume, shine, and flexibility.



For a sensitive scalp: BAIN VITAL/RICHE DERMO-CALM
A sensitive scalp can be caused by many external aggressions such as pollution, stress, hormonal or dietary disruptions. The Bain Vital/Riche Dermo-Calm range contains Rhamnose and PS 21 which act both on itchiness and scalp discomforts by delivering a cooling sensation. The scalp is soothed and preserved from external aggressions.