NEW from L'Oreal: Infinium Pure hairspray. We're so excited to get this product in the salon; the new hairspray is both hypoallergenic and fragrance-free, meaning you'll get none of the usual odours and stickiness that comes from regular hairspray. The minimal formulation has also been designed to give plenty of fixation without drying out your hair, so you can create the perfect look without making your locks stiff!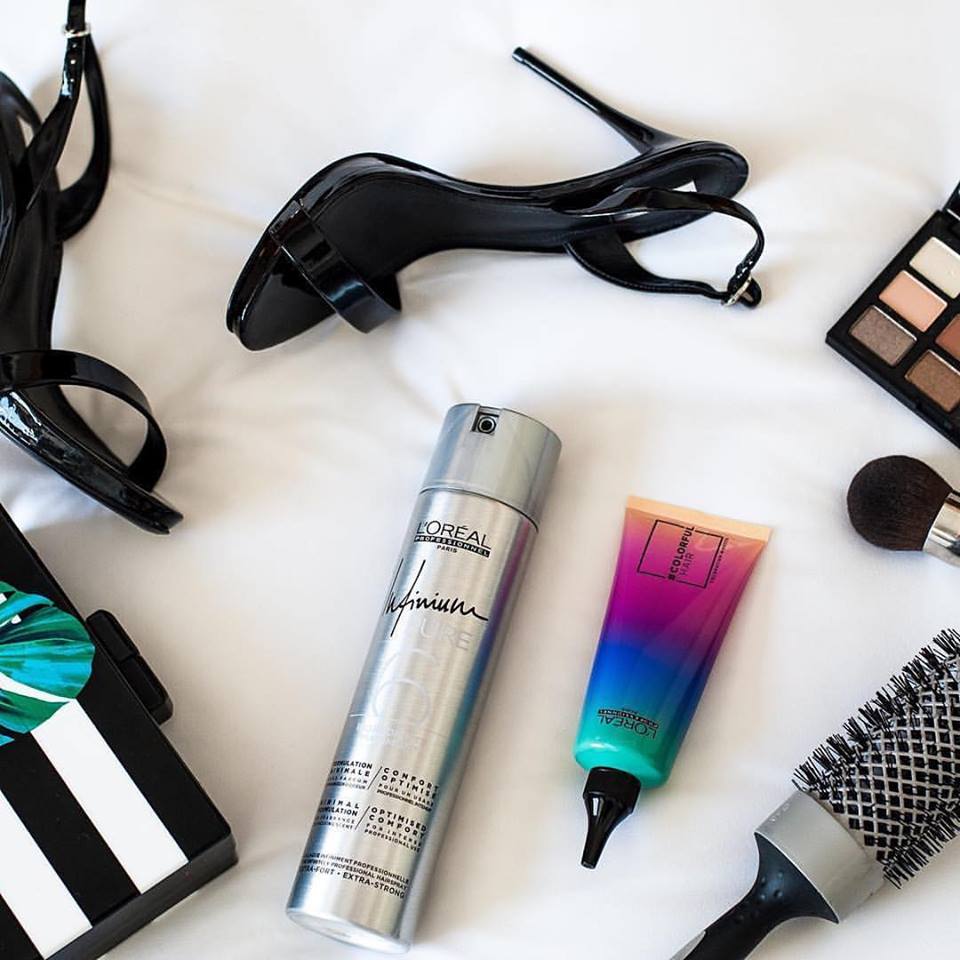 Check out the top 5 ways to use the spray below:
Create volume
Hair feeling lifeless? Give your roots a boost by adding a little hairspray to keep it voluminous. A couple of sprays of Infinium Pure (as close to the roots as you can get) will keep your hair in place all day long!
Smooth Flyaways
Spray your hairbrush with Infinium Pure and comb it into your hair for a super sleek finish
Provide Extra Hold
Heading out for the night and need to keep your updo in place? Spray your bobby pins with Infinium Pure for that extra grip to keep your hair looking fab.
Extend Your Air Dry Style
If heating products are not for you, use some Infinium Pure on your damp hair and then style your locks into a braid or bun. Let it dry and then release your hair for gorgeous natural texture that lasts for an entire day
Tame your fringe
Need a little help with taming your fringe? A quick spray of Infinium Pure along with a straightener is just what you need to perfect the look.