New SUPERFOODS masks from Pureology are now available at True Grit! If you've been struggling with unhealthy hair that needs a boost, the Superfoods masks are just what you need to incorporate into your hair routine. The masks harness the natural power of superfoods like avocado oil and goji berry extract to help revitalise and repair your hair.  Choose from the Strength Cure mask or Hydrate mask; focusing on repairing damaged hair, or dry hair. Both masks are 100% vegan and cruelty free, so you'll be doing yourself and the planet a favour!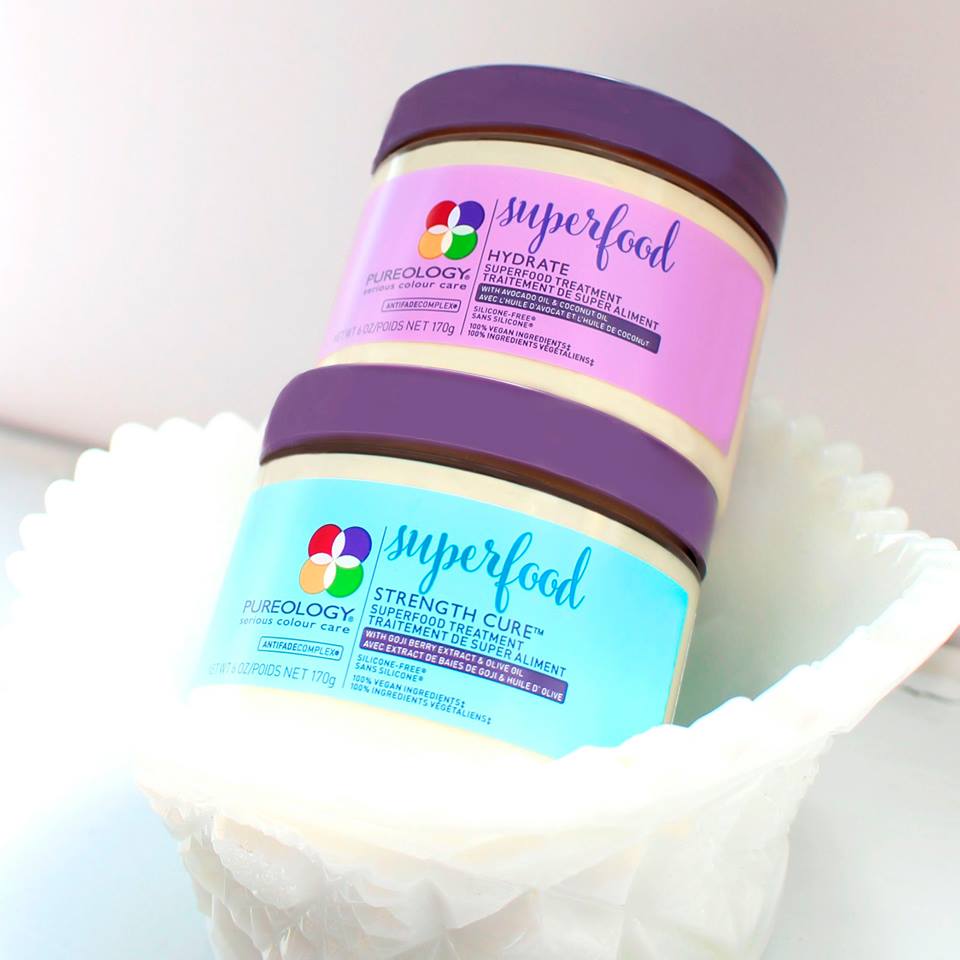 The Strength Cure mask is packed with powerful superfoods and natural ingredients, and is designed to strengthen damaged hair and protect from future hair breakage. Created with essential nutrients such as Goji Berry Extract and Olive Oil to protect hair from environmental damage while increasing smoothness and shine, it also provides hair colour protection. The aromatherapy blend of bergamot, blackcurrant, mandarin, rose and basil creates a luxurious experience, and will make your hair smell divine!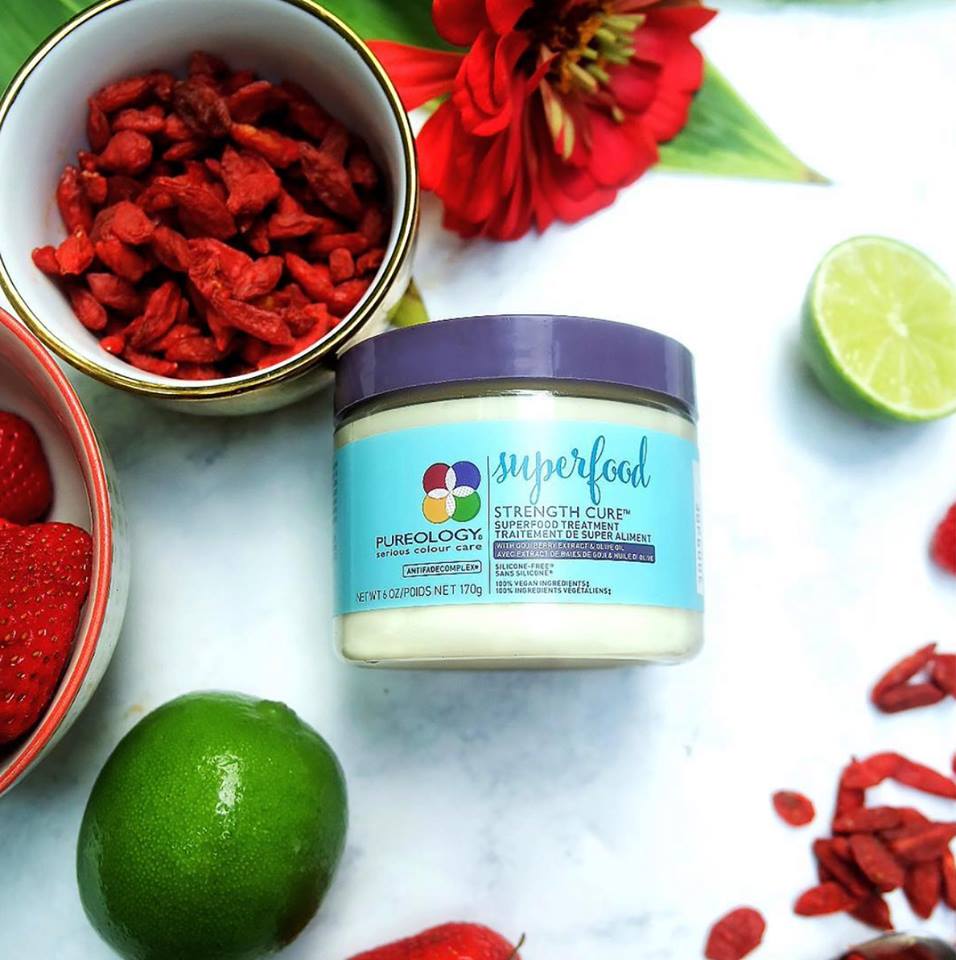 The Hydrate mask is just what your dry, colour-treated hair needs. The formula is made with essential nutrients such as Avocado Oil and Coconut Oil to nourish and moisturise your dry hair while strengthening the surface of the hair. The exclusive Antifade Complex provides hair color protection, and the aromatherapy blend of orange, citrus, pineapple and leafy green creates an invigorating experience. Treat yourself with the perfect recipe for dry and damaged hair!