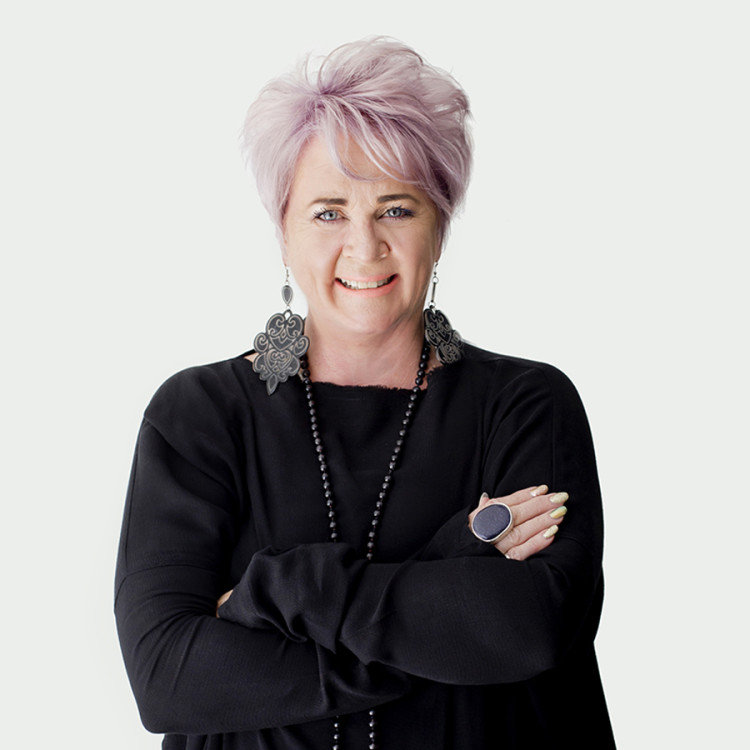 Salon Owner – Master Stylist – Winner NZARH New Zealand Salon of the Year 2016/2017 - L'Oreal Ambassador NZ – Master Builders Business Hero Award 2013, Winner HITO Training Salon of the Year 2014/2015, Winner HITO Training Salon of the Year 2015/2016 – 2010/2011 Telecom Employer of the Year – Personal Stylist Jacqui Victor
The name Jacqui Victor is synonymous with energy, passion and gritty dedication throughout the New Zealand hair industry! A stylist stalwart, in 2005 Jacqui opened the now iconic True Grit in central Christchurch. Since then the salon has gone from strength-to-strength and their determination and 'True Grit personality' has positioned them at the forefront of hairdressing nationwide.
Running a successful business with 18+ staff in Christchurch over the last decade has been no easy task. True Grit have endured eight temporary and semi-permanent moves and witnessed the destruction of their beautiful salon on Manchester Street during the February earthquakes.
Regardless of the challenges, Jacqui's focus has been on leading a team which prides themselves in offering consistently exceptional service and outstanding results for their clients. Their loyal following of fabulous clients is a tribute to that!
Jacqui is now extremely proud and excited to welcome you to her new salon, which has been FIVE years in the making! The 87 Manchester Street location is a state-of-the-art promise, with beautiful décor, especially designed for their valued clients. She believes True Grit clients have endured so much over the years and now has the opportunity to offer the TRUE, True Grit professional and luxurious hair experience they deserve.
Jacqui's dedication and promise to the industry is to continue to train and mentor the best young stylists, and True Grit's New Generation Team is a constant source of youthful energy, motivation and inspiration! Her senior stylists lead the way in cutting-edge style, and Jacqui herself is a respected member of L'Oréal's Creative Team who are responsible for training stylists nationwide. She thrives on educating and inspiring other hairdressers and spending time with like-minded industry associates.
Jacqui has been the recipient of Kitomba's Employer of the Year 2010/2011 and the Master Builders Business Hero Award in 2013 and examples of how her outstanding leadership is often acknowledged and appreciated by the industry and business communities. Under her leadership, True Grit has won the HITO Training Salon of the Year two years in a row. She is regularly asked to contribute to written media for her sought-after philosophies and expertise in the hair industry. After a career spanning three decades, her love for fabulous hair still remains and her energy and passion never cease to inspire!
Hours: Monday 10am to 5pm, Tuesday 12:30pm to 9pm & Thursday 10am to 3pm.
Styling by Jacqui Victor
Jacqui has recently started a parallel business as a Personal Stylist. Ever the entrepreneur, she has integrated this into True Grit by training her team in colour and personal style analysis so that they can offer informed and professional advice on hair styles and colour to make the most of each individual's style personality, lifestyle AND skin tone.
Jacqui works with her Personal Styling clients on Wednesdays and Fridays or by appointment and you can find out more information at Styling by Jacqui Victor.